Why does Wendy write?
I have been writing this and that for a while. I write most of the time for fun and sometimes out of necessity.
After leaving my teaching job in Singapore, I moved to Okinawa and had more time to write. Inspired by the beautiful island and leisurely pace of life, I started to write about the places which I visited and people whom I met. 
Over the course of about 2.5 years, I visited 27 prefectures in Japan and circumvented the world in 3 months. I emptied my bank account but I consoled myself by thinking that I probably gained priceless travel and life experiences and "world" knowledge.
Now, back in Singapore, I am trying to be a responsible adult but I still dream and write about Japan and any other captivating places to escape my city life. Thanks to JET, Peace Boat, ANA Japan, Taiken and WAttention Singapore, I am able to write and share my passion here. 
Currently, I am writing about Kyushu Japan and planning a trip to France and Spain, If you like to collaborate and be part of my adventures, please contact me! If you are interested to read my academic writings (well, don't judge me by my frivolous travel writing), check them out at Academia.edu!
Meanwhile, carpe diem! Good luck with your adventures! So what is the next country you are exploring…?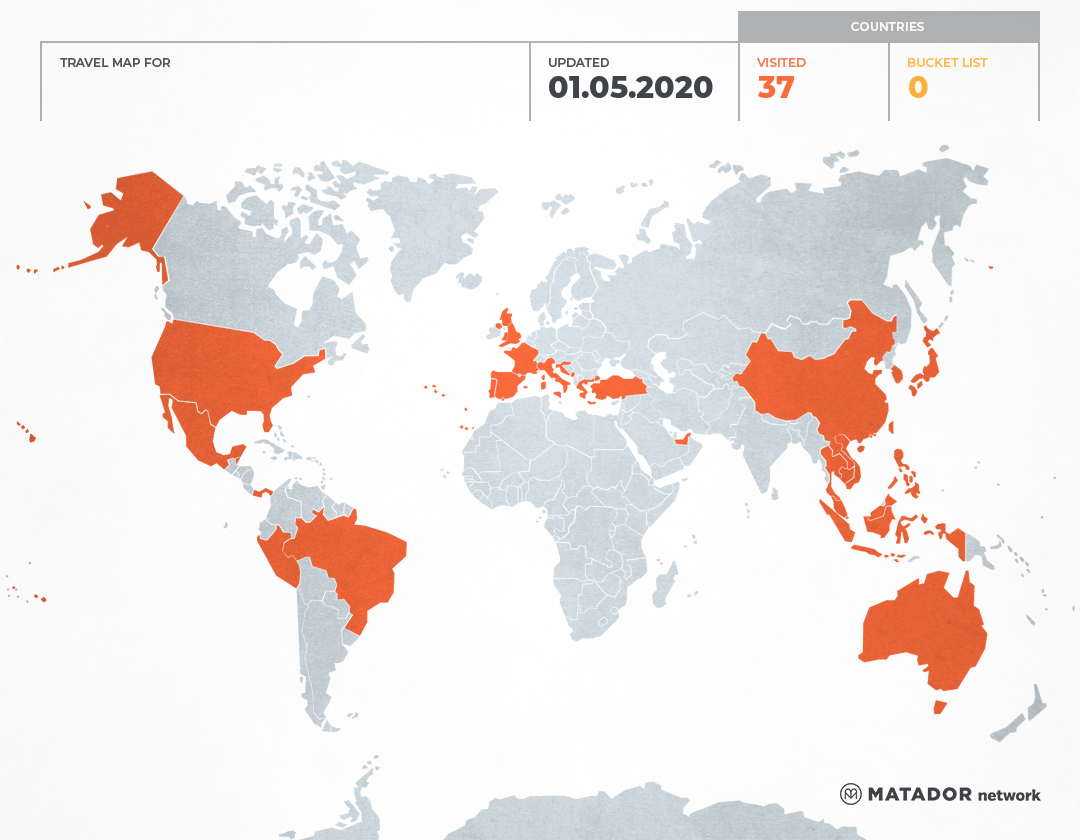 WENDY has been to: United Arab Emirates, Australia, Brazil, Belize, People's Republic of China, Spain, France, United Kingdom, Gibraltar, Greece, Hong Kong, Croatia, Indonesia, Italy, Japan, Cambodia, South Korea, Laos, Montenegro, Macao, Mexico, Malaysia, Panama, Peru, French Polynesia, Philippines, Portugal, Singapore, Thailand, Turkey, Taiwan, United States, Vietnam, Samoa.
Get your own travel map from Matador Network.